2021 Legislative Session Begins!
The 2021 legislative session has begun today -- be sure to bookmark the general assembly website (click here to see) so you can keep up with pieces of legislation and committee hearings!
As you are likely aware, the session will only convene for this week due to COVID -- but the legislators will return to work on February 16. In the meantime, here's what you can do to be engaged in the process:
Make sure you know who your state representative and senator are! Click here to find out, if you do not know already!
Be sure to check on the legislative schedule to see when bills you may be interested in are heard in committee or on the floor! Click here to see!
---
Impeachment 2
Congressmembers Diana DeGette and Joe Neguse were named impeachment managers.
Congressman Jason Crow -- one of the 6 impeachment managers in 2020 -- joined
them to speak on the floor of the House in support of impeaching Donald Trump.
Colorado Congressional Democrats advocate for removing Trump from office
From 9News
Democratic Congresswoman Diana DeGette wants to lead a second impeachment effort against President Donald Trump. Colorado's longest-serving member of Congress oversaw the impeachment of Trump in December 2019.
"I presided over the last impeachment, I would be happy to get another gavel and really do the job this time," said DeGette.
Trump defends himself on Tuesday morning, calling his rhetoric inciting violence "appropriate"
McConnell is said to be pleased about impeachment, believing it will be easier to purge Trump from the G.O.P.
From The NY Times
Senator Mitch McConnell, the Republican leader, has told associates that he believes President Trump committed impeachable offenses and that he is pleased that Democrats are moving to impeach him, believing that it will make it easier to purge him from the party, according to people familiar with his thinking. The House is voting on Wednesday to formally charge Mr. Trump with inciting violence against the country.
Inauguration 2021: Stay-at-home Edition!
President-elect Joe Biden and Vice President-elect Kamala Harris will be inaugurated on Wednesday, January 20 at 10:00am MT — but in light of the coronavirus pandemic and security concerns in the wake of the violent storming of the US Capitol building, the ceremony will look much different from previous ones. The theme, announced Monday, is "America United" — a central message of Biden's presidential campaign.
Please join us in celebrating President Joe Biden and Vice President Kamala Harris by hosting a virtual watch party to safely commemorate the day's events with your community, loved ones, and fellow supporters!
Use this form to create your own virtual watch party and gather RSVPs. To make this a virtual event, include a video link (using Zoom, Google Hangout, or any other free video call service) in the private details so all of your friends can watch together on January 20th!
You can stream the Inauguration on www.bideninaugural.org!
---

Reintroducing the Staff!


It is 2021, dear readers, and we thought this would be a great opportunity to re-introduce you to the Colorado Democratic Party staff! We're small, but mighty! While many state parties across the country have over 15 full-time staffers year-round, we make do with less than 10!
Karin, who is a mom of three kids and a new puppy, is our badass volunteer coordinator! Based out of red (but getting purpler) Douglas County, Karin is a ball of infectious energy and enthusiasm! When it comes to getting volunteers engaged and pugged into important work, Karin's your person!

Contact her at: This email address is being protected from spambots. You need JavaScript enabled to view it.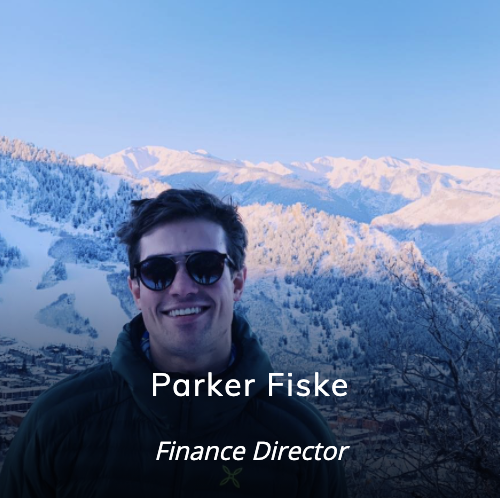 Parker Fiske -- aka "The Accountant" -- is the man behind the fundraising! With his puppy Teddy at his side, Parker keeps the lights on and leads the efforts for the CDP to continue to keep Colorado a blue state now and in the future!

Contact him at: This email address is being protected from spambots. You need JavaScript enabled to view it.
A mainstay in Democratic organizing in Colorado, Tyler McDermott was a crucial part of the Joe Biden team that won Colorado! Returning to the role he held in 2018, Tyler will lead our organizing efforts as we gear up for the 2022 midterms!

Contact him at: This email address is being protected from spambots. You need JavaScript enabled to view it.
Bruce Norikane returns as our technology director and VAN guru! If you need any help with VAN access or have any technology questions in general, Bruce is your guy!

Contact him at: This email address is being protected from spambots. You need JavaScript enabled to view it.
Whether he's tangling with Republicans on Twitter, working with our chair and executive director on messaging, or keeping his ear to the ground on the latest news, you know David Pourshoushtari is plugged in to everything! Fresh off beating Cory Gardner, David is ready to defend our Dems in 2022!

Contact him at: This email address is being protected from spambots. You need JavaScript enabled to view it.
Join us in welcoming the newest member of the CDP team, Noma Thayer! Noma comes from the STAC Labs team and joins us as the CDP Data Director, a position that will enable her to help local Dems and local Democratic Parties with all their data questions and needs!

You can contact Noma at: This email address is being protected from spambots. You need JavaScript enabled to view it.
You know her and you love her -- Halisi Vinson is back at the helm as Executive Director to lead our party alongside Chair Carroll to win the 2022 midterm elections! There's a lot of work to do, and not a lot of time to do it, but you all know that Halisi is the woman who gets it done!

Contact her at: This email address is being protected from spambots. You need JavaScript enabled to view it.
---

SAVE THE DATE: 2021 Obama Dinner
Date: Saturday, April 24, 2021 (Time TBA)


It's never too early to start planning for the 2021 Obama Dinner, which will be held on Saturday, April 24 (Time to be announced)! Yes, it will be virtual, because remember that we are still in the middle of a pandemic. Be a good neighbor and a good Democrat, and support your state Democratic Party while we all maintain social distancing and listen to science!
What can you do now?
The Obama Dinner is not only a way to support the Colorado Democratic Party, but to uplift local leaders who you believe should be recognized for all the work they do to elect Democrats! Click the button above to start nominating!
Colorado had incredible victories in 2020! Come join fellow Democrats to celebrate those accomplishments, while supporting the state Democratic Party so we can protect those victories in 2021 and 2022.
Get your tickets to the Obama Dinner and reserve your spot today!
---

Democratic Updates


A Talented, Diverse, & Seasoned Cabinet
What Biden's Cabinet picks say about how he plans to govern
From the AP
Joe Biden promised that his presidency would mean a return to normalcy. His Cabinet picks help demonstrate how he plans to deliver.
The president-elect announced his final nominees this past week, completing a diverse team of two dozen people. He noted Friday that this will be the "first Cabinet ever" to reach gender parity and include a majority of people of color, notable given earlier concerns that he was leaning largely on white men.
Some nominees have decades of experience in their respective agencies. Many held prominent roles in the Obama administration. Many have already begun meeting with interest groups and advocacy organizations, and his transition team has had what's been described as an "open-door policy" toward advocacy groups for months.
$250 million business loan program expected to roll out next month in Colorado
From the Denver Channel
A Colorado program to provide relief to businesses during the COVID-19 pandemic is expected to kick off next month.
The program was created by House Bill 1006 during the legislature's 2020 regular session and then modified to make it more attractive to lenders during last month's special session.
'Trying To Bring This Nation Back Together': Colorado Congressman Ed Perlmutter Confronts Rep. Jim Jordan On Pres.-elect Biden Winning Election
From CBS Denver
A confrontation broke out between Colorado Congressman Ed Perlmutter and Rep. Jim Jordan during a House meeting on Tuesday. The representatives met to consider a resolution calling for President Trump's ouster through the 25th Amendment.
Bennet Applauds CDOT's Efforts to Put Federal Relief Funding to Work for Coloradans
From Western Slope Now
Today, Colorado U.S. Senator Michael Bennet applauded the Colorado Department of Transportation (CDOT)'s plan to use $134 million in federal funding from the Coronavirus Disease 2019 (COVID-19) relief package passed by Congress and signed into law in December for transportation priorities. The plan, which was approved by the Colorado Transportation Commission, advances projects that focus on the state's most pressing transportation priorities.
Sen. John Hickenlooper: "Trump and the thugs who attempted a violent coup can't override the will of the people"
From the Colorado Sun
On Sunday, I was sworn in to represent Colorado in the United States Senate. Three days later, I was hunkering in a secure location in the U.S. Capitol's basement, texting my wife, Robin, that I was OK and to make sure she was safe.
---

Volunteer of the Week


Meet the Rox Productions team -- a scrappy team of democracy-loving Coloradans who count award-winning authors, educators, marketing execs, artists, and fun folks among their ranks! First starting out in the Roxborough district of Douglas County, they expanded to statewide during the pandemic and were extremely active during the 2020 campaign in producing creative grassroots fundraisers, including the successful Georgia on Our Minds fundraiser that benefitted Jon Ossoff and Reverend Raphael Warnock!
We had an opportunity to chat with team leader (aka Blue Leader) Sandi Ault for a few minutes to hear why she volunteers!
Why do you volunteer to elect Democrats?
What we're looking at is defending democracy. I think we need to get candidates elected who will represent the people. I live in Douglas County in the Roxborough district, and have had to deal with Ken Buck and Cory Gardner, who don't represent us. I was proud to help elect John Hickenlooper to replace Gardner, and I want to replace Ken Buck too. We just want representatives who are accountable to the people, who will represent us.
What would you say to someone who has thought about volunteering, but has not taken that first step?
I would welcome anyone with a creative mind to join the Rox Productions team! We aren't just focused on Douglas County -- we also want to represent voices all across Colorado. Come and join us for a meeting -- contact us at This email address is being protected from spambots. You need JavaScript enabled to view it..
Do you want to volunteer? Reach out to our volunteer coordinator Karin Asensio at This email address is being protected from spambots. You need JavaScript enabled to view it., and see how YOU CAN GET INVOLVED!
---
Share the Dispatch
If you know someone interested in receiving our weekly newsletter, they can sign up here or they can visit our website at https://coloradodems.org/newsletters.