March 8, 2023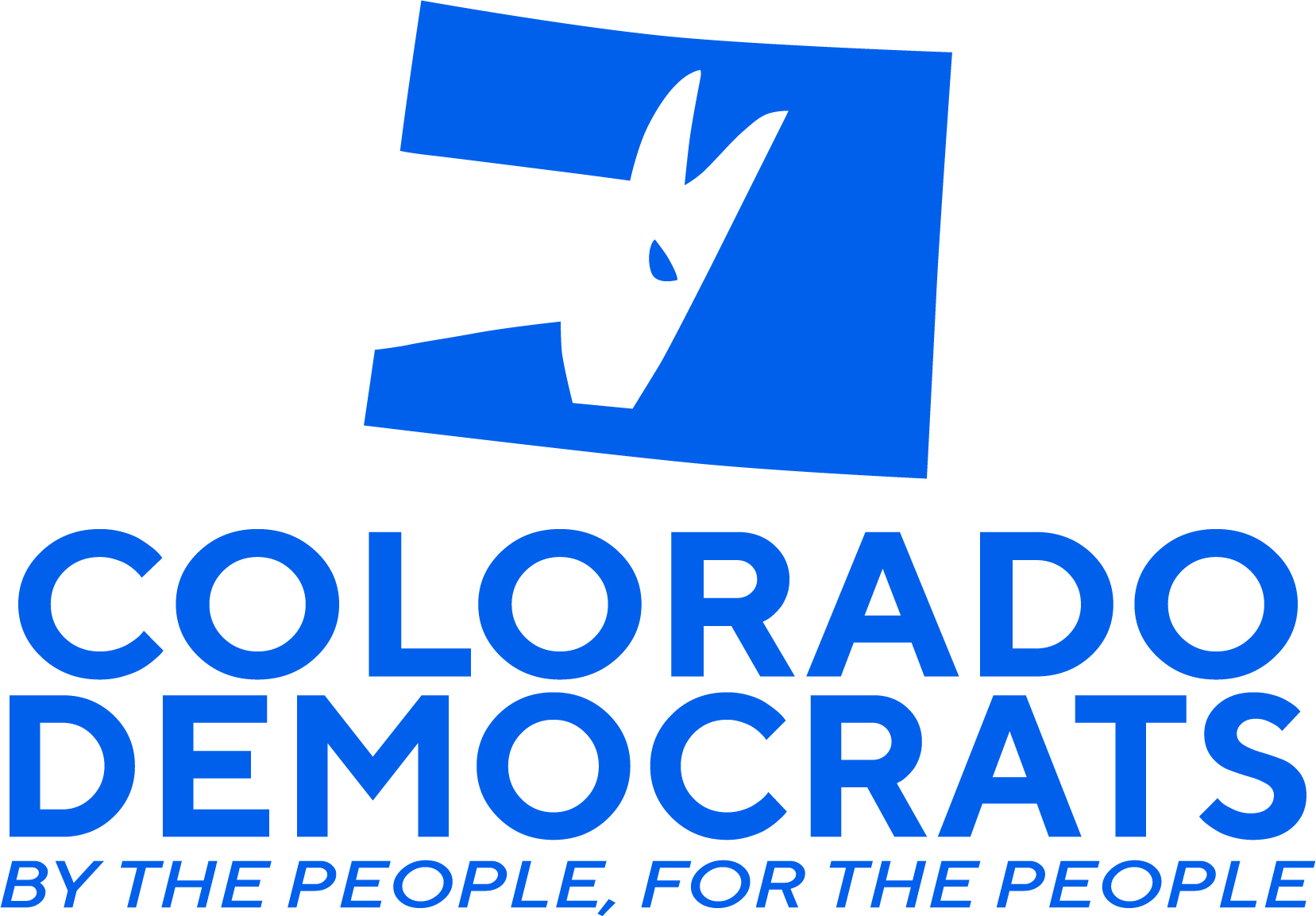 Colorado Women's Hall of Fame : Patricia Barela Rivera
On International Women's Day we are proudly highlighting one of our own : Patricia Barela Rivera.
Patricia served the Colorado Democratic Party as Vice Chair of Communication. During her tenure, she organized phone banks and events with a special focus on the latino community. We are thankful for her leadership.
Every two years, the Colorado Women's Hall of Fame inducts exceptional contemporary and historical women nominated by the public into the Hall.
A candidate must have strong ties to our state either through birth, residence, the lasting influences of her experiences in Colorado, or by having made her mark here.
She must have:
Made significant and enduring contributions to her field (40%)
Elevated the status of women and helped open new frontiers for women and society (40%)
Inspired others, especially women and girls, by her example (20%)
Patricia Barela Rivera exceeded every criterion through her achievements and contributions to this State and nation. Her extraordinary service, advocacy, and outreach positively impacted every aspect of our community and over 60 organization boards during the past 36 years of her service. As a change agent on diversity issues, leadership, and self-empowerment she inspires and motivates women and girls as a role model throughout the globe.
---
Legislation to Save Lives and Prevent Gun Violence
Waiting periods
On March 6, 2023, the House State, Civic, Military, & Veterans Affairs Committee passed legislation to save lives and reduce gun violence by creating a minimum three day waiting period to delay immediate access to a firearm. It passed by a vote of 7-4.
"Waiting periods save lives by creating an opportunity to intervene or connect people who may be considering self harm or violence with care that can help them," said Rep. Judy Amabile, D-Boulder. "I know from personal experience how a waiting period can prevent self harm. My son tried to purchase a firearm with the intent of committing suicide, and only our urgent action to try to stop the sale after I saw the transaction on his bank account saved his life. While no single bill will stop our epidemic of gun violence, common sense solutions like waiting periods, which are supported by data and evidence, will save lives."
"This legislation is one of many steps we're taking this year to reduce gun violence in our communities and save lives," said Rep. Meg Froelich, D-Englewood. "Waiting periods are effective, with research showing that these laws reduce firearm homicide rates by up to 17 percent. Improving public safety is a priority for Colorado Democrats, and addressing the public health crisis that is gun violence in our state will help Coloradans feel safer no matter where they are."
Research shows that creating a waiting period for purchasing a firearm has led to a 7 to 11 percent reduction in suicides by firearm and a 17 percent reduction in firearm-related homicides. In 2020, Colorado had the seventh highest suicide rate in the US, and in 2021, there were 740 suicides by firearm in Colorado, accounting for more than half of all suicides in the state. From 2014 to 2019, the number of firearm deaths in Colorado was greater than deaths from motor vehicle crashes and opioid overdoses. Among firearm deaths, more than 75 percent were caused by intentional self-harm or suicide.
Current law mandates that a background check is complete before a firearm can be transferred. Background checks can typically take less than three days to complete. HB23-1219 would require a gun purchaser to wait three days from the initiation of the background check or an approved background check, whichever is later, until they could be in possession of their newly purchased gun. Creating a waiting period delays immediate access to firearms and can help prevent impulsive acts of violence, including suicides, homicides and assaults.
Transferring a firearm prior to the expiration of the waiting period would be a civil infraction punishable by a $500 fine for the first offense, and a $500 to $5,000 fine for a second or any subsequent offenses.
The bill would not apply to antique firearms or to sales taking place between an active duty military servicemember, who is set to deploy overseas, and their family.
Legislation sponsored by Senate President Steve Fenberg, D-Boulder, and Senator Tom Sullivan, D-Centennial that will expand and strengthen Colorado's "Red Flag" law, cleared the Senate State, Veterans, & Military Affairs Committee onMarch 8.
Expanded Red Flag Law
SB23-170 will expand who is eligible to file for an Extreme Risk Protection Order (ERPO), which will allow more qualified individuals to intervene before gun violence has a chance to occur.

"Red Flag laws are one of the most effective tools we have to prevent gun violence, but unfortunately Colorado's Red Flag law is tragically underutilized," Fenberg said. "This bill will strengthen our state's Red Flag law and increase the number of individuals who can file for an extreme risk protection order, which will create more opportunities for community members to recognize when something is wrong and intervene in a way that will prevent further gun violence and save countless lives across our state."

"Our Red Flag law has already saved lives in Colorado, but we can strengthen it so that it can be even more effective," Sullivan said. "These common sense updates will expand and improve our Red Flag law and create more opportunities for qualified individuals to assess the danger and act appropriately to prevent further violence and ultimately save more lives."

Originally passed by the legislature and signed into law by Governor Polis in 2019, the Zackari Parrish III Violence Prevention Act is a tool used to temporarily remove firearms from a person who a judge determines is a threat to themselves or others. Currently a petition for removal can only be filed by a family member or a law enforcement officer. SB23-170 will expand the list of individuals eligible to file an ERPO to include district attorneys and other law enforcement officials, licensed health care providers, mental health professionals, and educators.

According to the Associated Press, Colorado has one of the lowest use rates of its Red Flag law. Colorado issued only 3.3 protection orders per 100,000 adult residents through 2021, ranking the sixth lowest among 19 states that have Red Flag laws. In comparison, Florida issues 33.6 protection orders per 100,000 adult residents. Researchers have found that for every 10 to 20 protection orders, one suicide might be averted. SB23-170 will now be heard by the full Senate. Track the bill's progress HERE.
---
Obama Gala - April 1, 2023
The 6th Obama Gala is going to stand out! Our guests will be greeted with monarch butterflies, live music and a once in a lifetime opportunity to hear Congressman Bennie Thompson.
---
Keynote Speaker :
Congressman Bennie Thompson
Congressman Thompson served as the Chair of the Select Committee to Investigate the January 6th Attack on the United States Capitol. The nation watched him lead with dignity and clarity as he respectfully and forcefully laid out the facts for the nation.
Do not miss this once in a lifetime opportunity to meet Congressman Thompson and hear what he has to say!
---
Democrat of the year: Attorney General Phil Weiser
Volunteer of the year : Skip Madsen
Rural Outreach Award: Representative Elizabeth Velasco and Kevin Kuns
Murphy Roberts Award: Teal Lehto, Spencer Wilcox and Bhavya Thimmannagari
The Outreach Award: Sol Sandoval
Rising Star Award: Adam Frisch
Lifetime Achievement Award : Congressman Ed Perlmutter
The Marguerite Salazar Community Service award: Marguerite Salazar and Councilwoman Robin Kneich
Chair's Award: Mary Dodd, Pat Rottschaefer and John Bailey
---
Hazel Miller and the Collective
We are excited to announce that Hazel Miller and the Collective will bring her outstanding voice and energy to the gala.

Colorado-based music icon Hazel Miller has a reputation for "Bringing it" whether the event is a club setting, concert, festival, or non-profit fundraiser. Hazel has toured North America, Europe, the Far East, the Middle East, and Central America. Her powerful voice stands out and her beautiful spirit shines through to the delight of her loyal fans.One of the tightest and most versatile bands on the scene.

With Hazel Miller and The Collective, you get original, Jazz, blues, R&B, and popular music, each song with the band's own flavor! Guaranteed to rock the house! The Collective is a seasoned band with a personality all their own. High-energy Jazz, sexy Soul, jumping Funk, and dreamy love songs are just some of the music genres that the audience can expect. Count on an exciting evening that you won't forget.
---
The Monarchs are coming to you!
The Butterfly Pavilion will bring 400 Monarch Butterflies in an enclosed tent to the Obama Gala.
You will be able to enter the tent and enjoy the monarchs starting at 5pm before our program starts.
---
Tickets are limited, make sure you don't miss out on our exciting program:
---
Federal Budget Facts
President Biden's Budget—which he will release tomorrow—will cut the deficit by nearly $3 trillion over the next 10 years.
That's a stark contrast to Congressional GOP proposals, which ADDS $3 trillion to the deficit over 10 years with handouts for the rich, big corporations, and special interests.
President Biden took office after his predecessor signed a reckless and unpaid tax handout for the wealthy and large corporations, which added nearly $2 trillion to the deficit.
Thanks to his unprecedented vaccination program and economic recovery, the deficit fell by $1.7 trillion in the first two years of the Biden-Harris Administration. And, the President's Inflation Reduction Act will reduce the deficit by more than $200 billion over the next decade.
Building on that record of fiscal responsibility, the President's Budget CUTS the deficit by nearly $3 trillion over the next decade. The Budget achieves this while lowering costs for families, investing in America, and protecting programs Americans have paid into because it proposes tax reforms to ensure the wealthy and large corporations pay their fair share while cutting wasteful spending on special interests like big oil and big pharma.
---
Biden's Plan to Extend Medicare for Another Generation
President Biden's Budget will fully fund Medicare for another generation, making the trust fund solvent through 2050, without cutting benefits or raising taxes on anybody making less than $400,000.
That's in stark contrast with Republican plans to cut benefits, including by making it a voucher program worth less and less every year. Some have even threatened our economy unless they are allowed to cut benefits. Only in Washington can people claim that they are saving something by destroying it.
First, the President's plan would create savings by expanding his Medicare drug price negotiation policy from the Inflation Reduction Act to cover more drugs. These negotiations, combined with expanded rebates for excessive price hikes, will reduce the deficit by $200 billion.
Second, the President's Budget asks the wealthiest to pay just a little bit more of their fair share, closing loopholes and raising taxes by about 1% on money above $400,000.
MAGA Republicans have a different view. They want to repeal the Inflation Reduction Act, which means they want to take away the power we just gave to Medicare to negotiate for lower prescription drug prices. Get rid of the $35 per month cap for insulin we just got for people on Medicare. And eliminate the $2,000 total annual cap for seniors.
If the MAGA Republicans get their way, seniors will pay higher out-of-pocket costs on prescription drugs and insulin, the deficit will be bigger, and Medicare will be weaker.
---
Julie Su to serve as Secretary of the Department of Labor
President Biden has nominated Deputy Secretary of Labor Julie Su to serve as Secretary of the Department of Labor, replacing outgoing Secretary Marty Walsh, who announced he would be departing in mid-March.
Walsh, the first statutory member of Biden's Cabinet to depart the administration, is leaving to become head of the National Hockey League Players' Association (NHLPA), the NHL players' union.
Before being tapped by Biden, he served as the 54th mayor of Boston from 2014 to 2021 and previously in the Massachusetts House of Representatives from 1997 until 2014.
In announcing Su as his nominee to succeed Walsh, President Biden said, "Julie is a tested and experienced leader who will continue to build a stronger, more resilient, and more inclusive economy that provides Americans a fair return for their work and an equal chance to get ahead."
The daughter of Chinese immigrants, Su attended Stanford University and Harvard Law School before starting a career as a civil rights attorney with the Asian-Pacific American Legal Center (APALC).
As Litigation Director for the Asian American Center for Advancing Justice, she led a ground-breaking federal lawsuit in 1995 to hold brand-name garment manufacturers and retailers liable for utilizing slave labor to manufacture their clothing. In the El Monte Thai Garment Slavery Case, she successfully pursued a legal theory that held the companies and operators responsible for wage theft, which also led to the creation of the T-Visa to protect victims of human trafficking. Her work earned her the Reebok International Human Rights Award and the MacArthur "Genius" Award.
In 2011 she was appointed by California Governor Jerry Brown as Commissioner for California's Division of Labor Standards Enforcement (DLSE), and in 2019 was appointed Secretary of the California Labor and Workforce Development Agency by Governor Gavin Newsom.
Su has served as Deputy Secretary of Labor under President Biden since 2021 after being confirmed by a 50-47 vote of the US Senate. If confirmed for the top Labor post, she will become Biden's first AAPI Cabinet Secretary.
---
---
Multi County Reorganization Meetings
In March we are hosting Reorganization Meetings (Internal Elections)on zoom for each District that is comprised of multiple counties.
The Members of the House, Senate and Congressional District Central Committee are the vacancy Committee of the District. This is a key role in case an elected official steps down.
If you are a member of a district central committee you will be receiving the Official Call to the Meeting in the next 10 days. Please check your inboxes and register.
You do not have to be a member to run for any position: any democrat living in the district can run. If you are interested in running for any position, or would like to learn more please email This email address is being protected from spambots. You need JavaScript enabled to view it..
---
State Party Reorganization
The State Party Reorganization will take place in person on April 1st, 2023 at the Sheraton Hotel, 1550 Court Pl, Denver, CO 80202.
Arrival time: 9am.
The Official Call to the meeting will be sent to all members of the State Central Committee.
---
---
IN THE PRESS
DEMS DO GOOD
AP: Biden budget aims to cut deficits nearly $3T over 10 years
Wall Street Journal: Biden Budget to Propose Saving Hundreds of Billions by Cutting Drug Prices, Fraud
NYT: Joe Biden: My Plan to Extend Medicare for Another Generation
CNN: Department of Transportation details 'fee free' family airline seating with new dashboard
GOP IS A HOT MESS
New York Times: House G.O.P. Prepares to Slash Federal Programs in Coming Budget Showdown
NBC: Florida Republicans propose a 6-week abortion ban
---