March 22, 2023
ASDC Delegation to Taiwan
I had the honor of being invited to join a delegation of 8 State Democratic Chairs to Taiwan on behalf of the Association of State Democratic Committees. Taiwan is facing increased aggression from China under the rule of Xi Jinping. In 1972 Nixon visited China and begun a process of normalizing relations with and President Jimmy Carter formally recognized China and consequently severed diplomatic relations with Taiwan on January 1, 1979. As a result, Taiwan maintains its strong relationship with the U.S. through delegation visits like the one I attended March 11 – 18 through trade and direct relationships with the American people and businesses.
Taiwan is an old culture but a young (36 years old) democracy. They enjoy robust elections, multiple political parties, freedom of the press, freedom of assembly, freedom of religion, and a peaceful and prosperous society. They were the first Asian country to legalize same sex marriage, and have had a female President, Tsai Ing-Wen since 2016. They have national health care covering 100% of their citizens, a robust education system, high speed rail, and a commitment to Net Zero Emissions by 2050, and are seeking to transform Taiwan into the green energy hub of Asia. The government recognizes several unions. There were 100 gun deaths in Taiwan in 2021 (1 for every 238,000 people) compared to 48,830 in the US (1 for every 6,797 people). Taiwan is the 8th largest trade partner to the United States.
We met with the Ministry of Labor, Health, Foreign Affairs, Mainland Affairs, and Economic Affairs and met with the President of the Legislative Yuan along with a legislator from each political party. What unites the people of Taiwan is a love of freedom, a commitment to peace, and protecting their democracy, even in the face of increased aggression from China. They face a constant barrage of cyber-attacks from China, disinformation campaigns, and military demonstrations intended to threaten Taiwan.
We also visited with NGOs that work on women's equality, LGBTQ rights and combatting disinformation online. We visited the Taiwan Foundation for Democracy and a high school.
Outside of official business, were able to visit the National Palace Museum, a Chinese medicinal herbalist, a pet café, walk the historic neighborhood of Dadaocheng, a tailor, and Taroko National Park in Hualien.
Morgan Carroll

Left to Right (Susan Swecker, Chair Virginia, Jessica Velasquez, Chair New Mexico, Colmon Eldridge Chair Kentucky, Morgan Carroll, Chair Colorado, Oscar Mata, Vice Chair Utah, Ken Martin President ASDC and Chair of Minnesota, Alicia Andrews, Chair Oklahoma, Bev Uhlenhake, Chair Maine.
---
Obama Gala - April 1, 2023
The 6th Obama Gala is going to stand out! Our guests will be greeted with monarch butterflies, live music and a once in a lifetime opportunity to hear Congressman Bennie Thompson.
---
Keynote Speaker :
Congressman Bennie Thompson
Congressman Thompson served as the Chair of the Select Committee to Investigate the January 6th Attack on the United States Capitol. The nation watched him lead with dignity and clarity as he respectfully and forcefully laid out the facts for the nation.
Do not miss this once in a lifetime opportunity to meet Congressman Thompson and hear what he has to say!
---
Hazel Miller and the Collective
We are excited to announce that Hazel Miller and the Collective will bring her outstanding voice and energy to the gala.
Colorado-based music icon Hazel Miller has a reputation for "Bringing it" whether the event is a club setting, concert, festival, or non-profit fundraiser. Hazel has toured North America, Europe, the Far East, the Middle East, and Central America. Her powerful voice stands out and her beautiful spirit shines through to the delight of her loyal fans.One of the tightest and most versatile bands on the scene.
---
The Monarchs are coming to you!
The Butterfly Pavilion will bring 400 Monarch Butterflies in an enclosed tent to the Obama Gala.
You will be able to enter the tent and enjoy the monarchs starting at 5pm before our program starts.
Tickets are limited, make sure you don't miss out on our exciting program:
---
2024 Delegate Selection Plan

In preparation for the 2024 Presidential Election, the Colorado Democratic Party is submitting its Delegate Selection Plan for the 30 days public comment period.
In 2024, Colorado will elect 47 Congressional District Delegates, 16 At Large Delegates, 9 PLEO Delegates together with the 14 automatic Delegates for a total of 86 Delegates who will attend the Democratic National Convention.
The diversity targets in the table above will help us ensure that we have a diverse delegation.
Click here to view the Delegate Selection plan and submit your comments.
---
Support Independant Journalism in Colorado Springs
Local, independent journalism is under threat in deep red El Paso County and your support is desperately needed. Like newsrooms across the country, devastatingly, Sixty35 (aka the Indy) recently cut their newsroom by half to try and survive. Their story about the cuts and what led up to them is unfolding at www.sixty35media.org. The Indy is the progressive voice in Colorado Springs and El Paso County that holds the powerful accountable and lifts the voices of the voiceless. Please consider supporting a 30-year-old newspaper, born to combat Amendment 2, and preserve local journalism into the future.
Become a member, subscriber, or donor here.
---
State Party Reorganization
The State Party Reorganization will take place in person on April 1st, 2023 at the Sheraton Hotel, 1550 Court Pl, Denver, CO 80202.
Arrival time: 9am.
The Official Call to the meeting was sent to all members of the State Central Committee.
---
CDP Chair Candidates
---
CDP 1st Vice-Chair Candidate
---
CDP 2nd Vice-Chair Candidates
---
CDP Secretary Candidate
JOSH TRUPIN
---
CDP Treasurer Candidates

ROSANNA REYES

CHRISTIAN SEALE
---
CDP Vice-Chair of Party Operations Candidate
JARROD MUNGER
---
CDP Vice Chair of Cultural and Demographic Outreach Candidate
STEPHANIE BOWMAN
---
Vice Chair of Geographic Community Outreach Candidates

MICHAEL BELL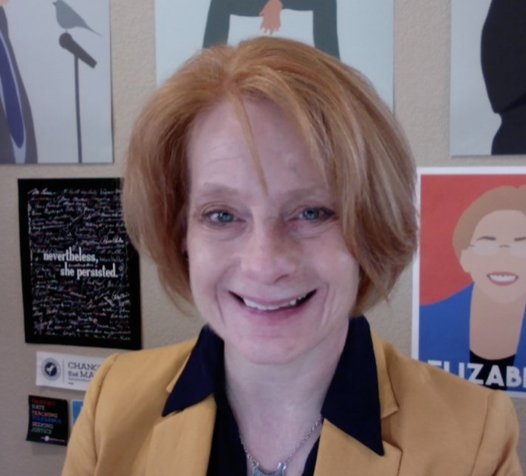 AMY PASCHAL
---
Vice Chair of Communication and Marketing Candidates

Sheena Kadi

Chris Chiari
---
Spring Municipal Elections
COLORADO SPRINGS (April 4)
---
DENVER (April 4)
---
---
Georgetown (April 3)

Police Judge
Lynette Kelsey

Ward 1
Robert Connell
---