The Democratic Dispatch 3
January 7, 2021
Victory.
Senators-elect Reverend Raphael Warnock and Jon Ossoff elbow bump at a November 15 rally.
Photo Credit: Jessica McGowan/Getty Images
Happy New Year, dear readers, and welcome to 2021. While we had intended the first issue of 2021 to go out yesterday, we felt that given the events that transpired at the U.S. Capitol, we needed to wait a day.
We'll get to the attempt coup by the Pro-Trump mob yesterday shortly, but first, we think it's important to celebrate not one, but TWO extremely important victories out of Georgia.
THAT'S RIGHT. Thanks to the work of so many tireless organizers on the ground in Georgia and across the country (including so many here in Colorado), Democrats pulled off the unthinkable on Tuesday, January 5. They won both runoff elections in Georgia, flipping not one, but TWO U.S. Senate seats, putting the Democrats' total to 50. With Vice President Kamala Harris as the tie-breaking vote, Dems now have the majority in the U.S. Senate!
What was even more remarkable about the victories of the Ossoff and Warnock campaigns was just the number of hurdles they had to overcome to obtain them! Voter suppression laws, years of systemic racism, and - yes - a lawless president caught on audio trying to intimidate Georgia's highest election official to change the outcome in his favor.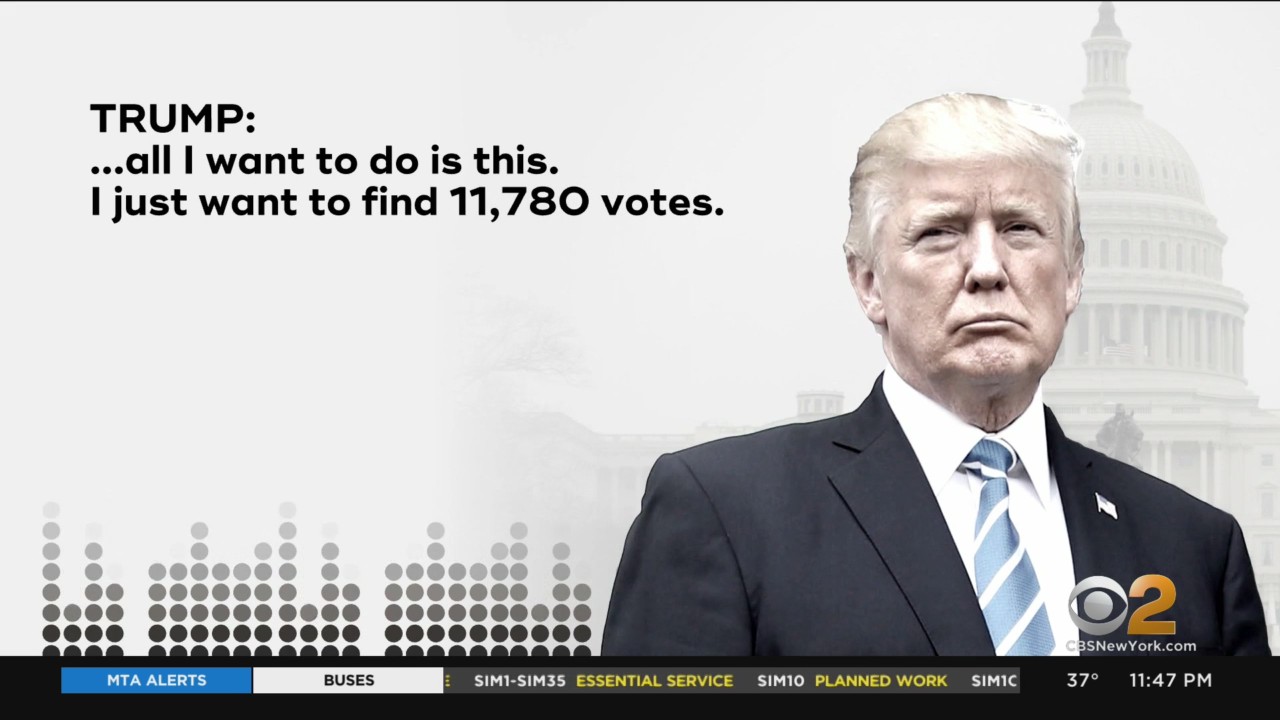 'I just want to find 11,780 votes': In extraordinary hour-long call, Trump pressures Georgia secretary of state to recalculate the vote in his favor
From the Washington Post
President Trump urged fellow Republican Brad Raffensperger, the Georgia secretary of state, to "find" enough votes to overturn his defeat in an extraordinary one-hour phone call Saturday that legal scholars described as a flagrant abuse of power and a potential criminal act.
The Washington Post obtained a recording of the conversation in which Trump alternately berated Raffensperger, tried to flatter him, begged him to act and threatened him with vague criminal consequences if the secretary of state refused to pursue his false claims, at one point warning that Raffensperger was taking "a big risk."
Throughout the call, Raffensperger and his office's general counsel rejected Trump's assertions, explaining that the president is relying on debunked conspiracy theories and that President-elect Joe Biden's 11,779-vote victory in Georgia was fair and accurate.
Click here to read the transcript and listen to the audio recording.
Welcome to 2021 and a New Government
John Hickenlooper is officially sworn-in as U.S. Senator! Colorado Dems
Diana DeGette, Joe Neguse, Jason Crow, and Ed Perlmutter were all sworn-back-in,
with Congresswoman DeGette presiding over the House!
This past Sunday (which feels like a lifetime ago) felt a lot like the first day of school, with new kids getting acquainted with their new surroundings and first years marveling at their campus as second years! Here's a couple of quick stories about the 117th Congress:
For Colorado's freshman congressmen, a whirlwind term finally ends
From The Denver Post
U.S. Rep. Jason Crow entered Congress in early 2019, during the longest government shutdown in American history. He later voted to impeach the president of the United States, served as a prosecutor in the president's impeachment trial, and quarantined due to coronavirus exposure.
It's hard to imagine a more hectic freshman term for a congressman.
9NEWS interviews new U.S. Sen. John Hickenlooper
9NEWS Politics Guy Marshall Zelinger talked to new U.S. Senator John Hickenlooper just hours after he was sworn in Sunday, Jan. 3, 2021.
---

The Attempted Coup Fails.


Vice President Pence confers with Speaker Pelosi before Congress reconvened
to count the Electoral College Votes. Photo Credit: Erin Schaff, New York Times
Pence announces Biden's victory after Congress completes electoral count
From CBS News
Vice President Mike Pence announced just after 3:40 a.m. Thursday that President-elect Joe Biden had won the presidency after Congress completed the counting of the Electoral College votes. What was largely seen as a perfunctory last step before Mr. Biden's inauguration had turned into a day of chaos after an angry mob of rioters stormed the U.S. Capitol in an effort to halt the process.
Click here to read more and watch.
---
Colorado Dems Speak Before Tallying Concludes
Our Colorado Democrats in the Congressional delegation put in overtime work last night, returning to the chambers of the U.S. Capitol to certify the election results and (officially) declare Joe Biden and Kamala Harris the winners of the Presidential election! A few of our members had choice words for their Republican colleagues baselessly objecting to the election results:
WATCH: Senator Bennet takes Republicans to task in passionate speech.
WATCH: Congressman Neguse blasts Republicans objecting to certification of the election results.
WATCH: Jason Crow released a video from the group VoteVets with other veteran members of congress standing up for the U.S. Constitution.
---
A Word About Yesterday.
Like the rest of you, we at Team CDP were horrified by what could only be described as an attempted coup by an angry mob, all in the name of Donald Trump. We all knew that Donald Trump was a wannabe tyrant and dictator, but never in a million years did we ever think we would witness what we witnessed yesterday. We're so thankful our Congressional delegation and their staff made it safe and unharmed.
Incredibly, even after the acts of domestic terrorism we saw yesterday spurned on by Donald Trump and Republicans pushing harmful disinformation and conspiracies, 147 Republicans in the House and Senate still voted to overturn the results of the 2020 presidential election -- including Colorado's own Republican Congresspeople Lauren Boebert and Doug Lamborn.
We released the following statement condemning the insurrection we saw at the U.S. Capitol:
"The Colorado Democratic Party condemns the attempted coup and lawless behavior displayed at the US Capitol, carried out by domestic terrorists in the name of Donald Trump. This is the consequence of elected officials and political candidates entertaining harmful disinformation and unfounded conspiracy theories and spreading them to their followers.
"This is not a matter of political ideology. This is a matter of putting our country, and the laws on which it was founded, first. Elected leaders and officials from both parties must stand together against this unprecedented threat to our democracy."
---

SAVE THE DATE: 2021 Obama Dinner
Date: Saturday, April 24, 2021 (Time TBA)


It's never too early to start planning for the 2021 Obama Dinner, which will be held on Saturday, April 24 (Time to be announced)! Yes, it will be virtual, because remember that we are still in the middle of a pandemic. Be a good neighbor and a good Democrat, and support your state Democratic Party while we all maintain social distancing and listen to science!
What can you do now?
The Obama Dinner is not only a way to support the Colorado Democratic Party, but to uplift local leaders who you believe should be recognized for all the work they do to elect Democrats! Click the button above to start nominating!
Colorado had incredible victories in 2020! Come join fellow Democrats to celebrate those accomplishments, while supporting the state Democratic Party so we can protect those victories in 2021 and 2022.
Get your tickets to the Obama Dinner and reserve your spot today!
---

Become a Citizen Lobbyist in 2021!


The 2021 legislative session is less than a month away, and it will convene on Wednesday, January 13, 2021. Be sure to mark it on your calendar and bookmark the general assembly website (click here to see)!
As a Dispatch reader, you are probably well aware of how the session works, but in case you need a refresher...
Colorado's 100-member General Assembly (35 Senators, 65 House Reps) meets for 120 days every year. During this time, members can introduce and pass legislation on any number of issues, like health care, criminal justice reform, environment and climate, job growth, education funding, and so much more!

Currently Democrats have the majority in both the Senate (20 members) and the House (41 members). The leading members of both caucuses during the 2021 session will be Senate President-designate Leroy Garcia, Senate Majority Leader-designate Steve Fenberg, House Speaker-designate Alec Garnett, and House Majority Leader-designate Daneya Esgar.
Our Democratic majorities need YOU to advocate for good pieces of legislation, and to help fight bad pieces of legislation Republicans will undoubtedly run this year (see: guns in schools, restricting reproductive freedom, anti-LGBTQ policies, etc).
How can you help?
Become a Citizen Lobbyist! The best democracies have their people engaged in the process, both for campaigns AND for governing! Whether it's listening to hearings, testifying remotely or in-person, or writing letters to the editors or opinion pieces, it all helps! Click here to learn about being a citizen lobbyist at every level of government!
We will be holding a training TONIGHT Thursday, January 7, 2021 @ 6:00pm MT focused on how you can become a true blue citizen lobbyist! Click here or the button below to save your spot NOW!
---

Dems Updates


'I Called My Wife and Told Her I Loved Her': One Congressman's Story From Inside a Capitol Under Attack
Rolling Stone Magazine
On January 3rd, Congressman Jason Crow, a Democrat from Colorado and a decorated Army Ranger and veteran who served in Iraq and Afghanistan, was sworn in for his second term. Three days later, Crow was sitting in the gallery of the House of Representatives as the certification of the Electoral College got underway when a mob of pro-Trump insurrectionists, neo-Confederates, and conspiracy theorists breached the Capitol's security officers and stormed into the building. On Thursday morning, the 41-year-old Crow, who was running on a few hours of sleep, spoke with "Rolling Stone" and described what he witnessed during the January 6th assault on the Capitol.
Colorado Attorney General Warns Of COVID Vaccine Scams, Promises To Prosecute
From CBS Denver
Colorado Attorney General Phil Weiser wants everyone to know that the COVID-19 vaccine is free and that any attempts to sell you a vaccine or sell an appointment to get the vaccine are part of a scam.
How 2020 Has Affected the Way We Vote
From 5280
In the lead up to the 2020 election, Colorado's voting system received a whole lot of praise. The New York Times, the Wall Street Journal, and yes, even 5280 espoused the Centennial State's practice of mailing a ballot to every single registered voter.
---
Share the Dispatch
If you know someone interested in receiving our weekly newsletter, they can sign up here or they can visit our website at https://coloradodems.org/newsletters.