The Democratic Dispatch 1
October 14, 2020
Check Your Mail! Ballots Are Here!
Colorado! If you are a registered voter, you should have received your ballots in the mail by now! That means you can vote NOW and get your ballot turned in so you don't even have to worry about it on Election Day (November 3rd).
If you haven't done so already, Register to Vote or Update your Voter Registration by clicking here or visiting https://www.govotecolorado.gov!
I live in Denver. How can I find out if my ballot has been mailed?
If you are a Denver resident and a registered voter, you can go to the online Ballot Trace website (click here or go to https://ballottrace.org/home). Enter your information, and you'll see where your ballot is!
I don't live in Denver. How do I find if my ballot has been mailed?
If you're a Colorado resident who lives outside of Denver and are a registered voter, you can go to the online Ballottrax website (click here or go to https://colorado.ballottrax.net/voter/). Enter your information, and you'll see where your ballot is!
Great! I have my ballot. What do I do now?
If you need some guidance on the candidates and ballot measures this election, click here or go to https://coloradodems.org/ballot/ to learn about the Democratic candidates you can vote for, and what ballot measures the Colorado Democratic Party supports or opposes.
Once you do that, vote and get it turned in early!
My ballot is filled out! What do I do now?
You have two options!
Drop It Off in a Dropbox -- The easiest and most convenient way to make sure your ballot is dropped off and counted! Click here or go to https://www.sos.state.co.us/pubs/elections/VIP.html to find out where your closest dropbox is!
Mail-In Your Ballot -- You'd prefer the mailman deliver your ballot? No problem! Once you seal your ballot, make sure to place TWO STAMPS on the envelope, and drop it in your nearest mailbox. If you mail your ballot, mail it by Monday, October 26 to give your postal worker plenty of time to get it delivered!
I really prefer to vote in person. How do I do that?
Ah, old school huh? No problem!
You can vote early and avoid the line that you'd likely encounter on Election Day! You can find your closest voting location by Clicking here or going to https://www.sos.state.co.us/pubs/elections/VIP.html! After you enter your address, the hours where you can vote will pop up! The deadline to either vote in person or drop off your ballot is Tuesday, November 3 at 7:00 PM MT!
Do consider that we are still in the middle of a pandemic. The easiest and most convenient way to get your ballot turned in while also protecting yourself and your community is to fill out your ballot at home, and drop it in a dropbox!
Are there any other resources we should know about?
We're glad you asked!
Every eligible Colorado voter has a constitutional right to vote without being denied or fear of intimidation. If you're an eligible Colorado voter who is experiencing difficulty voting, or you witness an eligible Colorado voter facing difficulty voting, call our Voter Protection Hotline at 720-580-0148.
Can I help get the word out to vote?
YES YOU CAN!
Party Chair Morgan Carroll and Rep. Mike Weissman dropping off their ballots!
Help spread the word how easy and convenient it is to vote in Colorado by:
Taking a selfie with your ballot.

Post on social media that you're dropping it off, with the hashtags #DropItOff and #WhyIVote.
Watch, and share, our new GOTV videos "Power" and "If"!
Watch and Share "Power"
Watch and Share "If"
---

YOUR 2020 DEMOCRACY TOOLKIT!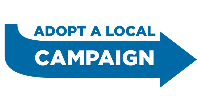 Spread the Word: Adopt a Down Ballot Race!
Did you know we have a bunch of races in offices that are pretty local? We're talking about offices like county commissioner, district attorney, state legislature, and so much more! You can help ensure Democrats get elected by doing three things:
1) Share the videos below with your friends.
2) Send your friends to coloradodems.org/ballot so they can find out who the Democrats running for their offices are, and vote them in!
3) Adopt a Race to focus on and Help!
WATCH: Why District Attorneys Are Important
WATCH: Why CU Regents Are Important
WATCH: Why the State Board of Education is Important
WATCH: Why the Colorado Legislature is Important
WATCH: Why County Commissioners are Important
WATCH: Why the RTD Board is Important
---
Fund our 2020 Win Plan
Whether you can give $5, $10, $50, $500, whatever you can manage to donate can go so far to help fund our 2020 Win Plan and help us launch a blue tsunami in November! And, if you can, please make it monthly :)
Click the button below or go to this link: https://coloradodems.org/donate/
---

ALERT:
Fill Out Your Census by TOMORROW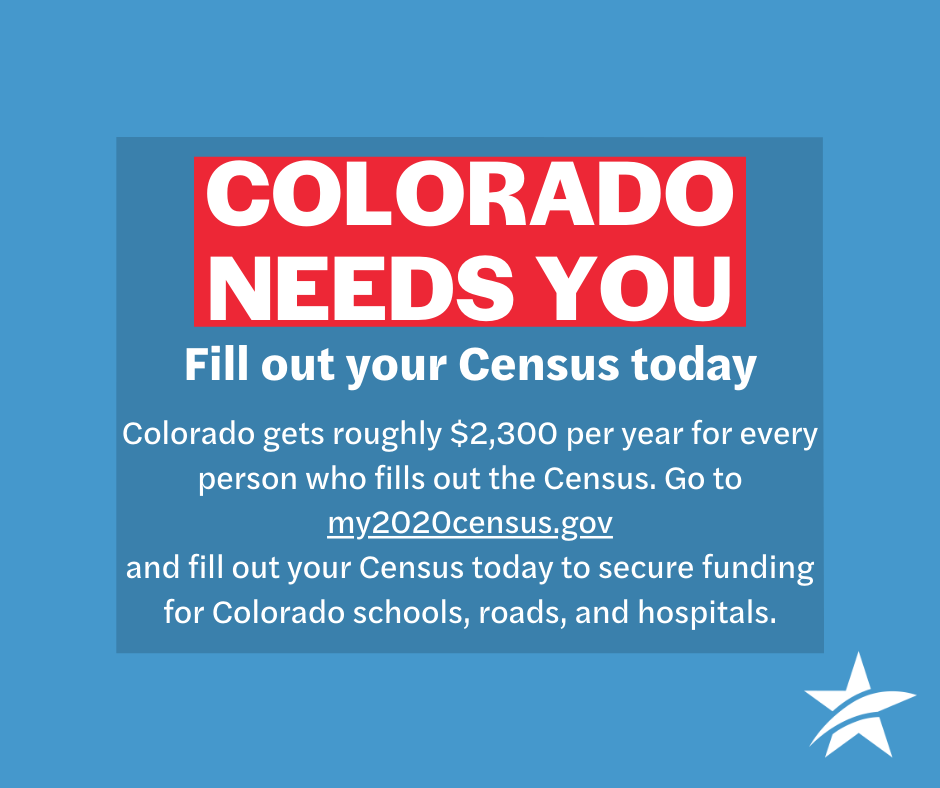 The Supreme Court ruled that the 2020 Census must STOP counting by 3:59AM this Friday, October 16. If you haven't filled out your census yet, it's not too late! Do it now!

Trump, Gardner, & GOP Watch


Senate GOP begins Shameful SCOTUS Hearings
Senate Republicans Defend Themselves Against Their Own Arguments From 2016
From Slate Magazine
Since announcing that they would go ahead with the nomination within an hour of Ginsburg's death, it's been clear that Senate Republicans intend to ignore the precedent they set in 2016 when they refused to even grant a hearing to Judge Merrick Garland after his nomination by President Barack Obama to replace Justice Antonin Scalia. At the time of the Garland nomination, Republicans sold their efforts to hold the seat open as a decision to "let the American people have a voice."
---
We know what Senate Republicans are doing. They're hoping to rush through a rightwing ideologue onto the Supreme Court. Party chair Morgan Carroll released the following statement yesterday on the nominee, whose career reveals a record of being anti-ACA, anti-choice, and anti-LGBTQ equality:
"How is it that Trump and the Senate Republicans can't find time to address COVID relief but they can find time to rush a right wing ideologue to the U.S. Supreme Court, in the middle of an election?"
"America needs leadership to save lives, jobs, businesses. People are hurting from the badly botched handling of COVID by Trump and his enablers. But instead of helping hurting Americans, Trump Republicans are hellbent on putting someone on the Supreme Court who would all but guarantee the demise of the Affordable Care Act, a woman's right to bodily autonomy, and the rights of LGBTQ people that have taken years to advance. Coloradans are voting as we speak, and I am confident that in 22 days, our country will send a loud message that we will not take Donald Trump and Mitch McConnell's trampling of our norms, our values, and our Constitution any longer."
---

On the Road


A little volunteer on the Western Slope dropping off some literature at a voter's house!
We held our Colorado Communities Connect virtual town halls with young voters and LGBTQ
voters! Over the weekend, we were proud to have hundreds of volunteers and activists join
us for a GOTV virtual rally with DPS Director Tay Anderson and Senator Michael Bennet!
---

Join the Elbow Bumpers Club!


What's the Elbow Bumpers Club (formerly known as the High Fivers Club), you ask? It started with a simple idea: There are nearly 1.2 million registered Democrats in Colorado -- what if every single one of them gave just $5 a month to the Colorado Democratic Party (CDP)?
Answer: The CDP would be the best-funded state party in the country -- with zero dollars from corporate PACs and plenty for flipping red seats to blue!
Click the gif below to join the Elbow Bumpers Club!
---
Share the Dispatch
If you know someone interested in receiving our weekly newsletter, they can sign up here!