The Democratic Dispatch 1
June 15, 2022
🗳️ Why vote in the primary? 🗳️
Help decide which Democrats appear on our general election ballot!
What if there are no contests on my primary ballot?
Vote it anyway. Primary elections are a good dry run for the general election, help confirm correct addresses for your general election ballot and provide important data to all 64 counties, the state party and all campaigns. There is often a push to cancel primary elections where there is no contest for cost-saving purposes, canceling an election is dangerous precedent and your vote helps get a sense of voter turnout models we need for November.
How to Register / Update Your Voter Registration:
https://www.coloradosos.gov/voter/pages/pub/home.xhtml
Last Safe Date to Mail Your Ballot:
June 18, 2022
Find Your Closest Ballot Drop Off Location:
https://www.sos.state.co.us/pubs/elections/VIP.html
Vote Early and in Person - Contact Your Clerk & Recorder:
https://www.coloradosos.gov/pubs/elections/UOCAVA_Info/ContactList.pdf
Vote In Person on Election Day:
https://www.sos.state.co.us/pubs/elections/VIP.html
Sign Up to Track Your Ballot:
https://colorado.ballottrax.net/voter/
All Ballots must be received by 7:00pm Tuesday June 28, 2022.
---
JUNETEENTH CELEBRATION
Join us for the 2022 Juneteenth Celebration! Juneteenth was made an official Colorado holiday when Gov. Polis signed it into law on May 2nd this year.
Denver has always had one of the largest Juneteenth Celebrations you can learn more about it here.
If you want to join us please meet at 9:00am to march with us and other elected officials in the parade at Manual High School in Denver 26th & Williams Street
---
Signed Sealed Delivered
Governor Polis just wrapped up his multi-county bill-signing tour and here are some of the new laws coming to Colorado!
Business Friendly
To ensure Colorado remains a business-friendly destination, Governor Polis signed bipartisan legislation SB22-234, which infuses $600 Million of one-time American Rescue Plan Act funding into the Unemployment Insurance Trust Fund. This will provide real relief to Colorado businesses and workers and help to shore up the unemployment insurance trust fund, avoiding payroll tax increases. He also signed additional money saving measures into law, including bipartisan SB22-220 to continue our groundbreaking property tax relief efforts and HB22-1254 to reduce registration fees based on the age of a vehicle.
Supporting Ag
Governor Polis signed two new laws to bolster Colorado's thriving agriculture industry and continue to drive innovation. HB22-1053 is an important step toward further connecting Colorado's agricultural industry - a true backbone of our economy - to the benefits of blockchain technology. SB22-025 directs the Department of Treasury to conduct a study on the feasibility of using security token offerings for state capital financing.
Keeping Colorado Kids Safe
The Governor signed legislation to ensure that Colorado kids are safe, healthy, and can thrive across our state, including bipartisan bills HB22-1358 to ensure our kids have clean water at school or daycare, HB22-1056 and HB22-1375, two bills that that work to give Colorado youth the best possible support, even under difficult circumstances. He also signed SB22-217, which makes a number of changes to the Disability Funding Committee's statutes to improve their ability to award grants and support programs that benefit Coloradans with disabilities.
Here are some resources for the
Jan 6 Committee Hearings
"The hearings by the January 6th Committee have revealed Donald Trump's clear intent to incite an insurrection at the Capitol and overthrow an election. MAGA Republicans want to ignore the facts, but the truth is that the insurrection was a violent attempt to disrupt the peaceful transfer of power and effectively damage the integrity of our democracy in the name of unconstitutionally installing Trump as president even after losing the election.
The Republican Party's silence in condemning this violence and attempt to overthrow the duly elected government makes them complicit and the far-right extremists involved, including Rep. Lauren Boebert, John Eastman, and U.S. Senate candidate Ron Hanks, need to be held accountable for their actions. Their unapologetic participation on Jan. 6th is a slap to the face of the American voters, law enforcement, and democracy itself. " - Morgan Carroll, Colorado Democratic Party State Chair
Here are some great resources about the hearings:
When to Watch:
Hearing 3, Thursday June 16 (postponed from June 15)
Hearing 4, Thursday, June 16
Hearing 5, Tuesday June 21
Hearings 6 & 7 TBD
Where to watch:
You can watch on most major networks as well as online on the Washington Post Youtube Channel
Northeast Plains Democracy Tour Stop!
We had a blast in Brush this past weekend celebrating the 50th Big Ten Dinner with Dems from all over the Northeastern Plains!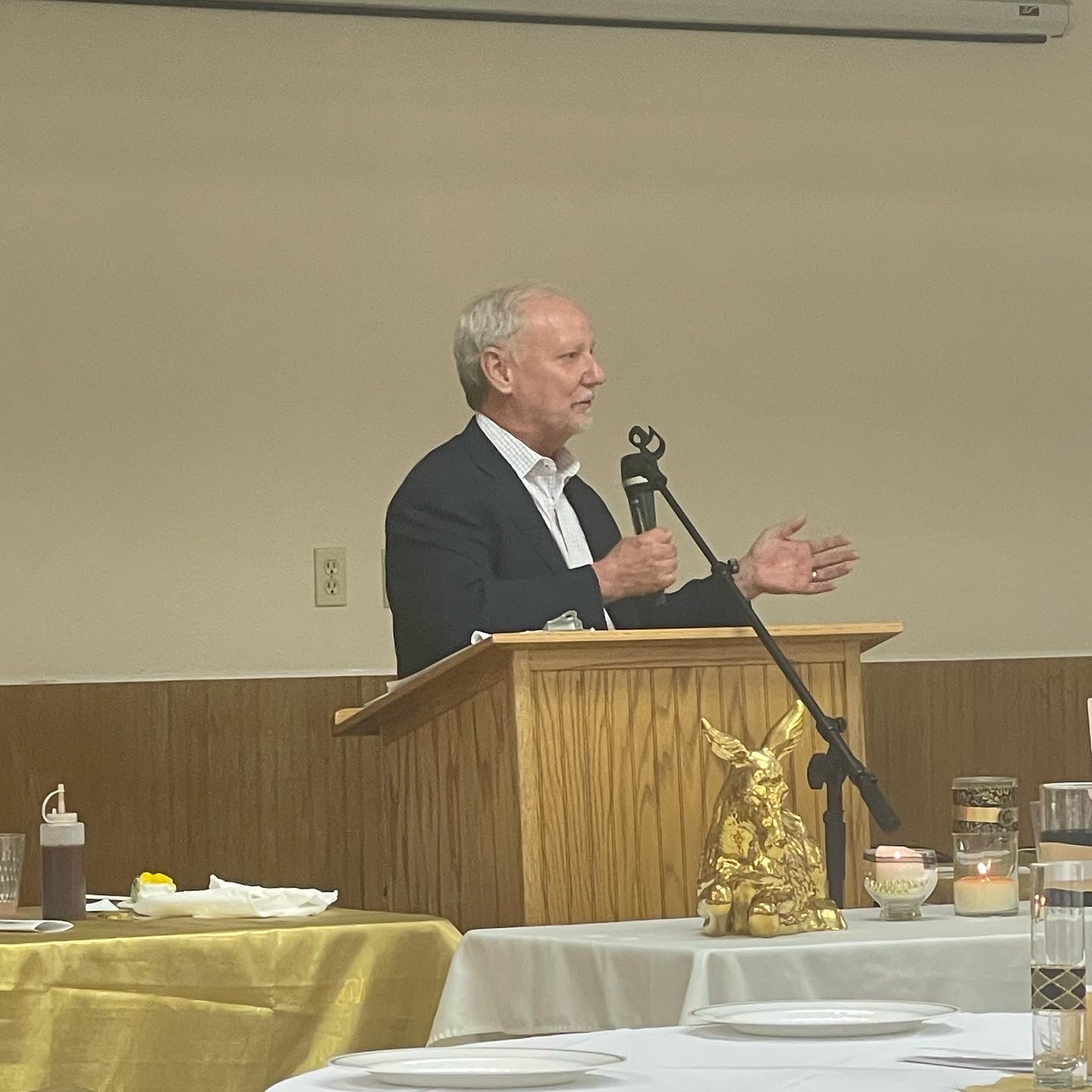 ---
Pueblo Dems Celebrate Flag Day
Pueblo Dems have decided no political party has a monopoly on patriotism.
"Our County Secretary, Jeri Jensen with the Honk for Blue Wave sign, organized a group of Dems yesterday to wave flags outside county Party Headquarters at "rush hour" as it is in Pueblo, followed by an open house in what is probably the only party-owned headquarters building in the state." - Dennis Obduskey
---
IMPORTANT VIDEO MESSAGE FROM THE CHAIR
---
What's Happening Around the State
---
June 25 & 26
Stonewall Democrats of Colorado - Denver Pride 2022 Booth
https://www.mobilize.us/mobilize/event/453899/
June 26
Denver PrideFest 2022 Parade Stonewall Sign Up
https://www.mobilize.us/mobilize/event/458143/
---
Join us for our 2022 Democracy Tour this summer! See when the Party will be in your Colorado community. We look forward this summer!
---
Join Our Big Tent Team!
Now more than ever we need your help to fight the extreme Republican candidates running for office this mid-term. With your help we can keep Colorado Blue in 2022 and keep our majorites here at home and in Washington.
Please join our Big Tent Big 10 Donors by giving just $10 a month you can help us fund our Win Plan.
---