The Democratic Dispatch 2
June 8, 2022
🗳️ Primary Ballots Are On The Way 🗳️
On Monday Primary Ballots were in the mail! Woohoo! Here is a complete breakdown on how to vote Democratic in the primary. All county clerks have until Friday to mail out ballots. You can check the status of your county at www.GoVoteColorado.com .
Vote By Mail
If you choose to return your ballot via the mail you will need a stamp and follow the instructions provided by your county. Things like "secrecy sleeves" vary by county. Make sure your ballot is in the mail at least 7 days before election day. Ballots received after 7PM on election day WILL NOT be counted. Postmarked doesn't count.
Ballot Drop Off
You can choose to drop off your ballot at a local ballot box point. Check with your county clerk's office to find the locations of those boxes, which have round-the-clock video monitoring and are emptied every day. But you don't have to wait until election day to drop off your ballot the earlier you get them in the faster counting goes!
In Person Voting
You can start voting in-person at a location near you no later than June 20th (or earlier depending on your county). Find a voting location here.
If you need to update/change or Register to vote
You can change, update or even register to vote up until Election Day as Colorado is a same-day voter registration state. HOWEVER to receive you ballot in the mail you have registered and updated your info by June 20th. To register to vote or make changes to your existing registration, go to www.GoVoteColorado.com.
Election Day is Tuesday, June 28th!
---

Clean Air for All
Following the recent completion of Colorado's 2022 legislative session, Governor Polis signed a series of bills into law that builds on the state's bold work to reduce greenhouse gas pollution and improve air quality.
These new laws help ensure Colorado meets the goals laid out in the state's Greenhouse Gas (GHG) Pollution Reduction Roadmap. That action-oriented plan provides a path for reaching science-based greenhouse gas emission reduction targets of 26% by 2025, 50% by 2030, and 90% by 2050, compared to 2005 levels. In addition, this legislative package devotes more than $340 million to clean air solutions.
"These new laws represent a critical step forward in our commitment to improving air quality for all Coloradans," said Jill Hunsaker Ryan, executive director of CDPHE. "Through these initiatives, Colorado is taking innovative steps to help mitigate climate change and transition to greener economies. And, we will continue to work closely with communities most impacted by pollution to make sure no one is left behind."
This progress also comes after a 2021 session that produced legislation focused on reducing greenhouse gas pollution from buildings and making historic investments in cleaner transportation – all while improving indoor air quality, protecting consumers, driving rural economic development, and supporting high quality jobs.
"For the second year in a row, the state has delivered new laws that will play a big role in Colorado's vital push to address greenhouse gas emissions and air quality," said Colorado Energy Office Executive Director Will Toor. "These laws emphasize so many of the qualities that make Colorado great – namely, fighting for a cleaner, healthier future while supporting disproportionately impacted communities, new economic opportunities, and cutting-edge innovation."
Faith Winter - SD 24
As a mom, I understand the struggles of working families. My husband Mark and I have both worked two jobs to pay for our children's day care, agonized over healthcare bills, and worried about the planet we are leaving our kids.
This experience fueled me to become a fierce leader in her community. For more than a decade I have been standing up for hardworking Coloradans, fighting for clean air and water, and advocating for marginalized communities. This passion pushed me to run for office, and as your Senator, I have continued my fight in the Capitol – sponsoring common sense legislation that defends families, creates economic security, strengthens public schools, and ensures everyone can find a home.
A huge thank you to everyone who came out for our 5th Annual Obama Gala! We had a blast getting back together. We hope everyone is feeling just as energized as we are for the midterms!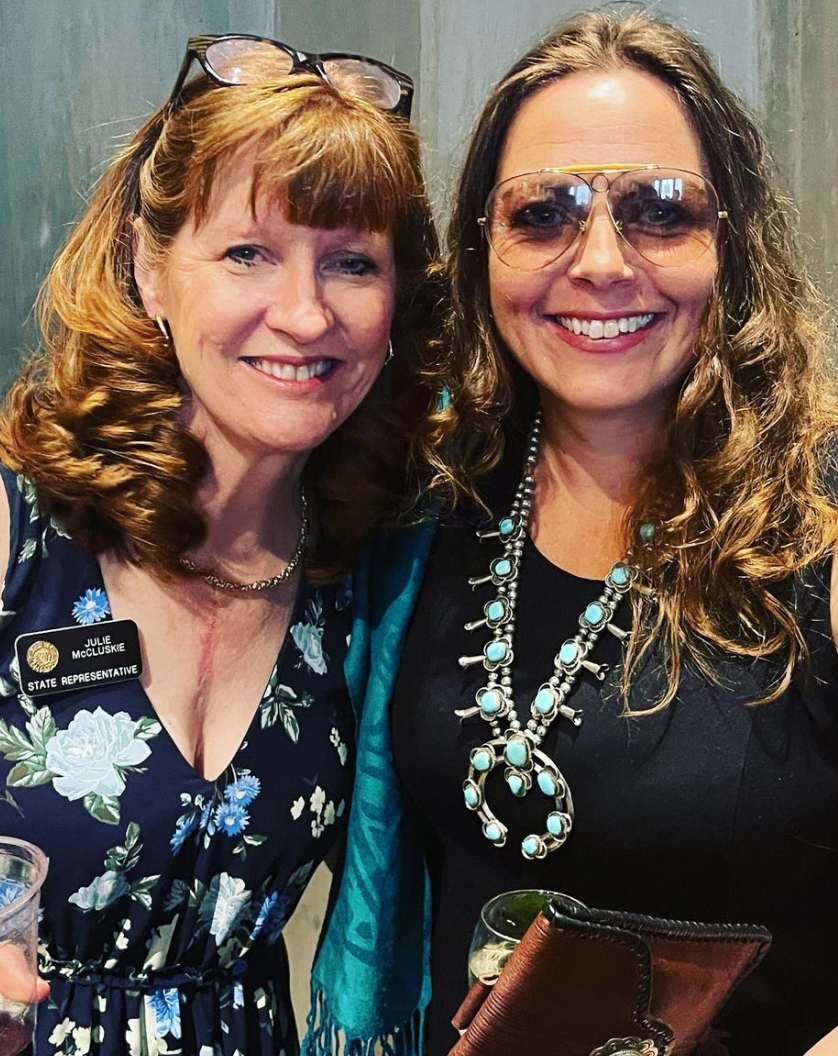 ---
What's Happening Around the State
---
June 12
Stonewall Booth at Boulder County Pride Festival
https://www.mobilize.us/mobilize/event/458138/
June 25 & 26
Stonewall Democrats of Colorado - Denver Pride 2022 Booth
https://www.mobilize.us/mobilize/event/453899/
June 26
Denver PrideFest 2022 Parade Stonewall Sign Up
https://www.mobilize.us/mobilize/event/458143/
---
JUNETEENTH CELEBRATION
Join us for the 2022 Juneteenth Celebration! Juneteenth was made an official Colorado holiday when Gov. Polis signed it into law on May 2nd this year.
Denver has always had one of the largest Juneteenth Celebrations you can learn more about it here.
---
Join the HD4 Democrats for their first in-person fundraiser since 2019 with a BBQ, Wine Pull, and Silent Auction.
Monday, June 13, 2022 @ 5:00 PM
MAS KAOS / Call to Arms Brewing Co
4526 Tennyson St Denver 80212
Cocktails from 5-6 PM
Silent Auction 5-6:30 PM
Dinner at 6 PM
Speeches at 6:45 PM
Live auction at 7 PM
Meet up with old friends and new allies from across Northwest Denver (HD4), as we build momentum for a great Blue turnout in 2022!

To donate wine or silent auction items send an email to Cecelia Espenoza at: This email address is being protected from spambots. You need JavaScript enabled to view it.
To purchase your tickets: https://act.denverdemocrats.org/a/hd4-bbq
*Your ticket includes dinner and dessert.
Drinks are available for purchase at both at MAS KAOS and Call to Arms.
---
Join us for our 2022 Democracy Tour this summer! See when the Party will be in your Colorado community. We look forward this summer!
Join Our Big Tent Team!
Now more than ever we need your help to fight the extreme Republican candidates running for office this mid-term. With your help we can keep Colorado Blue in 2022 and keep our majorites here at home and in Washington.
Please join our Big Tent Big 10 Donors by giving just $10 a month you can help us fund our Win Plan.
---