Death of a Titan.
Nation Mourns the Passing of Justice Ruth Bader Ginsburg.
Like all of you, we mourn the loss of Justice Ruth Bader Ginsburg, who passed away at the age of 87 on Friday, September 18. Our chair, Morgan Carroll, released the following statement Friday night:
"I cannot begin to express how important and impactful Ruth Bader Ginsburg was to the empowerment of women in the workplace. As a graduate of CU Law and an attorney, I've always looked to Ginsburg as a source of inspiration. The 'Notorious R.B.G.', as so many called her, shattered the glass ceiling at a point in time when few women attended law school, and it was thanks to her fierce determination that women were guaranteed equal protection under the law via the 14th Amendment.
"Under her tenure as Justice, Ginsburg moved the ball forward for equal opportunity and protected the civil rights of the marginalized on so many decisions. From reproductive health, to marriage equality, to voting rights, to disability rights, Ginsburg's impact on the course of our nation's history will be felt for years to come. My heart is broken for her family and loved ones, and we grieve with them as our country mourns the loss of an icon, a titan, and one of the greatest legal minds our country will ever see."
Many Colorado Dems also released statements commemorating the iconic life of Justice Ginsburg, including Attorney General Phil Weiser who clerked for her early on in his legal career.
"Clerking for Justice Ginsburg remains a cherished experience in my legal career. Her wisdom and courage inspires my fight for civil rights, gender equality, and women's reproductive rights. RBG became an important force in my path as a lawyer--leading to my work as the attorney for the people of Colorado. She was a source of kindness in the lives of my children as my family grew. That's one of the reasons it was such an honor that she spoke at my investiture as Attorney General of Colorado. I was also the last person to argue a case in front of Justice Ginsburg, which I discuss in this recent interview on her passing.
Artists painted this mural of Justice Ginsburg in downtown Denver.
Guest Column: A Latina Lawyer's Tribute
to Associate Justice Ruth Bader Ginsburg
By Dolores S. Atencio
The movie was aptly described. "On the Basis of Sex is inspired by the true story of a young Ruth Bader Ginsburg – then a struggling attorney and new mother – who faces adversity and numerous obstacles in her fight for equal rights throughout her career."
Given, I attended law school during part of the era covered by the movie (the late 1970's); also a Lawyer-Mother; and that the Associate Justice is one of my idols, I promptly coaxed my 21-year old niece and goddaughter, Gabriela, to see the movie with me when released in 2018. Devoting the last five years to researching women lawyers, I was fairly acquainted with the Justice's career but still was profoundly moved by the realistic depiction of the times, the illegitimate challenges and societal obstacles Ruth Bader Ginsburg was forced to navigate to succeed. I once saw the Justice give a speech at the American Bar Association's annual convention in Chicago. She was so tiny that the microphone almost entirely covered her face. The juxtaposition of this diminutive giant and her prolific, barrier-breaking legal work truly was, and is, awe-inspiring.
For those not as familiar with the Justice's accomplishments, I will highlight some. Upon transfer from Harvard to Columbia Law, Ruth graduated at the top of her class in 1959. She accepted a judicial clerkship when law firms refused to hire her. (During the gap years 1961-1962, Ruth who served on the law journals at both Harvard and Columbia Law, co-authored a book on civil procedure.) In 1963, Ruth began teaching law, first at Rutgers Law School where she started the Women's Law Journal and, thereafter, at Columbia Law School. In 1971, Ruth's legacy as an advocate for gender equality – on behalf of men and women – began. One of the Justice's first cases involved Colorado and, strategically, a man. She and her husband-lawyer Martin Ginsburg represented a Colorado man whom the IRS barred, on the basis of his sex, from taking a tax deduction for caring for his 89-year old mother. As co-founder of the ACLU's Women's Right Project she won five seminal gender equality cases (1972-1976), that fundamentally changed the law and altered the social landscape, as these cases recognized the equal rights of women to administer estates, receive equal military benefits and serve on jury duty. By 1974, the WRP handled over 300 sex discrimination cases!
Ruth's legal fight for gender equality shifted in 1980 from litigator to jurist when President Jimmy Carter appointed her to the U.S. Court of Appeals for the District of Columbia. The Judge's gender-equality advocacy was elevated in 1993 when President Bill Clinton nominated her to the U.S. Supreme Court. As only the second woman to serve on the country's highest court, Associate Justice Bader Ginsburg wrote the majority opinion striking down the male-only admissions policy of the Virginia Military Institute (1996) and her compelling dissent in Ledbetter vs. Goodyear (2007) is credited for passage of the Lily Ledbetter Fair Pay Act.
At the time of my law school graduation in 1980, less than 2,000 Hispanic women received law degrees over a 100-year period, from 1880-1980. There were few Latina role models (about whom we knew*). Thankfully, there was Ruth Bader Ginsburg. She served not only as an inspiration to me and my female friends in the law but brought smiles to us through her guidance on daily mundane matters such as traversing marital life … remember the deaf advice?
The movie about the Justice's life brought back memories of the milder, yet still-alive gender (and race) discrimination in the legal profession I experienced in law school, as a young woman lawyer and then as a lawyer-mother. But my experience and travails pale in comparison to those endured by the Notorious RBG. In truth, the movie brought tears as did the startling announcement of Justice Ruth Bader Ginsburg's passing. She was alive during my entire life and career until last Friday. Though my heart still hurts, I am thankful for Ruth Bader Ginsburg; forever indebted to her legacy and work that will have a lasting impact on the lives of my daughter Simone, granddaughter Lilia and all the young women in my life whom I love.
*Dolores is the Latino Center Visiting Scholar at the University of Denver | Sturm College of Law where she created Luminarias de la Ley | Luminaries of the Law, a national legal history research project on the first Hispanic female lawyers in the United States established to document their accomplishments.
While this is a time for mourning, we also know it's a time to fight like hell because Mitch McConnell and Senate Republicans have already made it clear that they will ram through Donald Trump's nominee to fill this seat over the next six weeks. That's why on Monday night, we were honored to have Governor Jared Polis, Attorney General Weiser, and U.S. Senate candidate John Hickenlooper join us and hundreds of grassroots activists for a virtual call to action on how to get plugged into the campaign!
Are you fired up like us? Here's how YOU can get involved!
Make sure you, your friends, and your family are Register to Vote or Your Voter Registration is Up to Date at: govotecolorado.gov
Sign up TODAY for a phone bank or text shift at: mobilize.us/coloradovictory2020
Add your name to this grassroots petition: www.change.org/p/cory-gardner-no-supreme-court-appointment-until-2021
---

JOE-MENTUM!
Updates and Fast Facts from the Biden-Harris Campaign!


Biden calls for an overhaul of 401(k) tax breaks. What it means for you
From CNBC
In his recently unveiled tax plan, the former vice president called for "equalizing the tax benefits of retirement plans."
"Current tax benefits for retirement savings provide upper-income families with a significant tax break, while providing a limited benefit for low- and middle-income workers," Biden noted on his website.
By equalizing benefits across the income scale — a move that could give savers a tax credit valued at up to 26%, policy analysts said – working families would receive an incentive for stashing money away in retirement plans.
Depending on how it's structured, lower-income workers might not only be encouraged to save more money, they might also reap more tax savings when they file their returns, analysts said.

PICK HICK!
Updates and Fast Facts from John Hickenlooper for Senate


Did you know? When President Trump pulled the U.S. out of the landmark Paris Climate Agreement in 2017, Governor Hickenlooper took action to keep Colorado committed to meeting the accord's critical climate goals. Gov. Hickenlooper signed Colorado onto the U.S. Climate Alliance of states and issued an executive order setting goals for Colorado, including to reduce its greenhouse gas emissions by 26% from 2005 levels by 2025.
Hickenlooper for Colorado released a new TV ad, "Lightning," in which John Hickenlooper contrasts the
many critical issues the Senate has failed to act on with the urgency with which they are pushing through a
Trump-picked Supreme Court nominee. Click here or the image to watch!
THIS WEEK ON THE CAMPAIGN TRAIL:
Honoring Justice Ruth Bader Ginsburg
The passing of Justice Ruth Bader Ginsburg reminds us of everything she fought for — women's rights, marriage equality, reproductive freedoms, and fulfilling the value that everyone is equal, and what's at stake in this election.
John released the following statement on Friday after her passing:
"Ruth Bader Ginsburg was an icon, a trailblazer and one of the greatest people to ever grace our nation. Her death is a loss that will be felt for decades, and her life is one that will be celebrated for generations to come. Rest in power Justice Ginsburg."
President Trump and Mitch McConnell are already rushing to fill in the vacancy with only 44 days left until the election, and Senator Cory Gardner has dodged at least five times questions on whether he will uphold the same commitment he made four years ago to not vote for a Supreme Court nominee in an election year.
Yesterday, on a call with volunteers, John called on Senator Gardner to honor his own words from four years ago: "Our next election is too soon and the stakes are too high. The American people deserve a role in this process as the next Supreme Court Justice will influence the direction of this country for years to come."
Yesterday, John hit the road in Greeley and Fort Morgan to meet with Coloradans to talk about what's at stake this election. The Senate has failed to deliver COVID relief for over four months while Colorado families are struggling and small businesses are closing without any assistance. Read about it in The Greeley Tribune.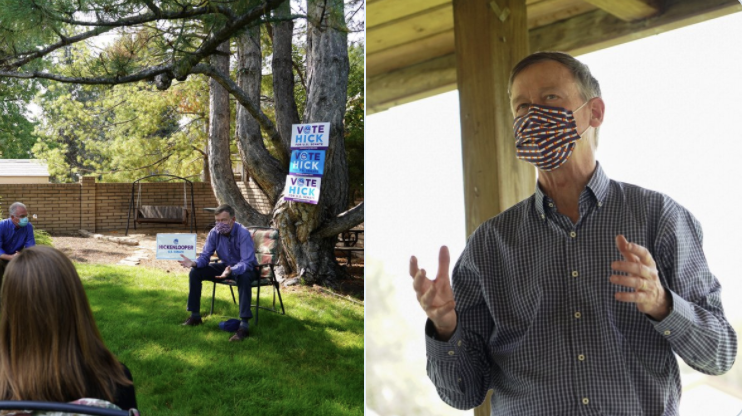 ---

DEMOCRACY TOOLKIT


Fund our 2020 Win Plan
Whether you can give $5, $10, $50, $500, whatever you can manage to donate can go so far to help fund our 2020 Win Plan and help us launch a blue tsunami in November! And, if you can, please make it monthly :)
Click the button below or go to this link:https://coloradodems.org/donate/
---

This Week In Making a Difference


THIS SATURDAY! DOWN BALLOT DAY 2!
County Commissioners - 12:00PM
County Commissioners (Round 2) - 4:00PM
---
Colorado Communities Connect!
For us here in Colorado, we're fighting not only for the soul of this nation alongside Joe Biden and Kamala Harris, but we're fighting to build a better future. But, the reality is that this could mean so many different things to different people.
What does building a better future mean to you? To your community? Come join in one of our new "Colorado Communities Connect" virtual series and be part of the discussion!
---
Work for the 2020 Wave Webinars
SAVE THE DATE for our upcoming "Work for the Wave" webinars!
Monday, September 28, 2020 @ 6:00PM MST
GOTV and GOTV Messaging (Hosted by Morgan Carroll, Halisi Vinson, and Tyler McDermott)
How do we make sure that that we turn out the vote? How do we convince our voters to turn in their ballots, and make sure that they don't leave their ballots on their kitchen counter until it's too late? We go over strategies in this webinar! Click here to sign up!
Monday, October 12, 2020 @ 6:00PM MST
Ballot Chasing (Host TBA)
In a state like Colorado where every registered voter receives their ballot, it's a fundamental campaign practice to follow up with voters and remind them to Get Their Ballots In! Learn how you can help in this webinar. Click here to sign up!
---
This Saturday:
The 4th Annual March 4 Black Women Denver
Please Come Out & Join The 4th Annual March 4 Black Women Denver on September 26th, 2020 @ 10am. The march will start at the Denver City & County Building.
*This event will be Covid -19 compliant*
Masks or face coverings are required, temperature of each person must be checked before the march, exercise 6ft social distancing during the march. Anyone that fails to comply with these requirements or displays any signs of illness and or an elevated temperature, will not be allowed to participate in the march.
Pre-march screening check-in will begin promptly at 9am at the corner of W 13th Ave and N Cherokee St. If you are interested in volunteering in the following areas: parade marshal, pre-march screening or first aid, please email This email address is being protected from spambots. You need JavaScript enabled to view it.
---
Join the Montrose Dems this Saturday!
THIS WILL BE AN AMAZING OPPORTUNITY TO HEAR FROM OUR ELECTED OFFICIALS, ON WHERE WE ARE 37 DAYS OUT FROM THE ELECTION
Guest panelist Include Senate candidate Governor Hick, US House candidate Diane Mitsch Bush, US House Colorado Rep. Rising Star Joe Neguse, SOS Jena Griswold ( voter Security) AG Phil Weiser ( Supreme Court challenges), Colorado State School board DEM candidate Mayling Simpson, a Top Pollster in the country, Mayor Barb Bynum and more.
Go to https://montrosedemocrats.org/tsunami/ to learn more!
---
Join the Morgan County Dems for
Ballot Education Events!
The races are heating up. Ballot issues are getting certified for the ballot. As such, the Morgan Dems have scheduled THREE educational Zoom sessions to start on Tuesday Sept. 8. followed every two weeks by another Zoom forum. Each date will address a different topic. There will be time for questions and answers. These are interactive events. Zoom allows access via PC, Mac or Smartphone. Your device does not have to have a camera to join.
Here's the final session:
Tuesday, October 6 @ 7 PM
National Popular Vote or NPV. Did you know you don't actually vote for President? What is it, how does it work, and does it violate the constitution?
Presented by Colorado Senator Mike Foote
---
Join the Denver Dems for
their *Virtual* Annual Gathering!
The Democratic Party of Denver
Virtual
Annual Dinner and Awards Ceremony
Celebrating Women!
Celebrating the Vote!
Saturday, September 26, 2020
5pm to 7pm
Keynote Speaker to be Announced

Speakers
Congresswoman Diana DeGette
Colorado Attorney General Phil Weiser
Colorado Secretary of State Jena Griswold
Karen Middleton, President of Cobalt Advocates
Congressman Jason Crow
---

Volunteer of the Week


Meet: Patricia Fisk, one of our rockstar volunteers in Douglas County!

Why do you volunteer for Democratic causes?

Voting is a conscious activity. I share Democratic values and find that being with people who also endorse them strengthen and comfort me in the daily chaos created by the current administration. I also like the challenge of electing our excellent slate of Democratic Candidates in very red Douglas County!

What would you say to anyone who has thought about volunteering, but hasn't taken that first step?

What to say to a potential volunteer depends on what you are hearing them say to you. I like to let them know what we are doing and then listen for any interest in sharing our enthusiasm. It is also helpful to have a number of volunteer possibilities in mind so that they can select one that fits their thoughts.
---

Local Candidates of the Week


Candidate: Jody Shadduck McNally
https://www.jodyforlarimer.com/home/

Office Running for: Larimer County Commissioner

Why this matters: Jody believes in volunteering with a vision, service through action, integrity, and intentional leadership – alongside her family, she's doing so since day one in Larimer County. She would be honored to continue to do so as your next Larimer County Commissioner, District 3. Jody plans to uphold Larimer County Values by putting her passion and experience toward pressing countywide issues such as human services, childcare, mindful growth and development, environmenta protection, and attainable housing.

Connect with Jody on Facebook.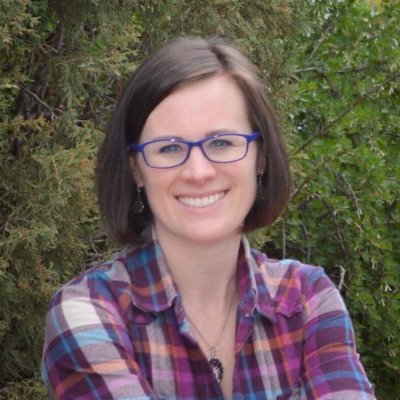 Candidate: Randi McCallian
https://randiforcolorado.com/

Office Running for: State Senator (Senate District 10)

Why this matters: I am running for Colorado State Senate, District 10, because I'm passionate about the health and opportunity of those in my community and State. My vision for Colorado is one in which we support children and families, make healthcare accessible and affordable for everyone, protect our beautiful land, and become leaders in careers for renewable energy, regenerative practices, public education, and preventative healthcare.

Connect with Randi on Facebook, Twitter, and Instagram.
---

Dems Leading the Way


Bennet Touts Need to Expand Access to
Broadband to Rural Areas
Bennet: Congress needs to provide flexible funding to states to deploy broadband networks
In the Hill
When I was superintendent of the Denver Public Schools, I always looked forward to the first day of class — the students lining up outside the school's double doors, sporting new haircuts and backpacks, all ready to build a bright future. This year, students, parents, teachers, and school leaders face very different circumstances amidst the coronavirus pandemic. And over the past few weeks, millions of kids couldn't begin learning at all because they do not have access to affordable, high-speed internet.
---
DMB: "I use evidence rather than
ideology to come up with solutions"
Democrat Mitsch Bush draws contrasts to Boebert in 3rd Congressional District race
In the Aspen Times
Diane Mitsch Bush, Democratic candidate for Colorado's 3rd Congressional District, found herself in an interesting spot when Lauren Boebert won the Republican primary in June.
---
Crow Calls for Passage of "I am Vanessa Guillen Act"
Crow Helps Introduce Bipartisan I Am Vanessa Guillén Act to Transform the Military's Response to Sexual Violence and Missing Servicemembers
From Congressman Crow's website.
Yesterday, Congressman Jason Crow (D-CO) joined Congresswoman Jackie Speier (D-CA), Chair of the House Armed Services Military Personnel Subcommittee, and Congressman Markwayne Mullin (R-OK), along with co-leads Reps. Sylvia Garcia (D-TX), John Carter (R-TX), Veronica Escobar (D-TX), Pete Olson (R-TX), Gilbert R. Cisneros, Jr. (D-TX), Troy Balderson (R-OH), and Will Hurd (R-TX), and 94 additional co-sponsors, to introduce the I am Vanessa Guillén Act in honor of the late SPC Vanessa Guillén and the many survivors of military sexual violence who have bravely come forward in the wake of her disappearance and brutal murder.
Click here to watch Congressman Crow's remarks.
---

Trump, Gardner, & GOP Watch


Freudian Slip? Trump Campaign Uses Photo of
Russian Soldiers in "Support the Troops" Ad
Trump ad asks people to support the troops. But it uses a picture of Russian jets.
From Politico
A digital ad released by a fundraising arm of the Trump campaign on Sept. 11 calling on people to "support our troops" uses a stock photo of Russian-made fighter jets and Russian models dressed as soldiers.
---
Gardner Called on Phony Pre-Existing Conditions Bill
(Photo Credit: Kevin Lamarque)
Fact check: Cory Gardner's bill has as much to do with politics as preexisting conditions
In The Denver Post
Gardner has voted repeatedly to repeal the Affordable Care Act, the first federal law to guarantee people with health problems that they could buy insurance when shopping for their own coverage — at the same cost as for healthier consumers.
---
Boebert Scared to Debate DMB?
Offers Staffer for Congressional Debate.
Mitsch Bush and Boebert at Odds Over Scheduling Debates
From KREX
"We went back to the Boebert campaign and said, 'How's Oct. 8?' They responded by offering the campaign's communication director as a substitute for the candidate," Aaro said."The league does not allow substitutes for candidates in our candidate forum."
---

On the Road


Colorado Dems have been "On the Road" virtually since March, and have had the chance
to meet up with voters all across the state! Over the past few weeks, we've held our
"Colorado Communities Connect" series that have focused on different constituencies,
including women, Black people, and Latinx people! Former Senator/Secretary of the Interior
Ken Salazar also delivered big Biden/Harris signs to the San Luis Valley!
---

Join the Elbow Bumpers Club!


What's the Elbow Bumpers Club (formerly known as the High Fivers Club), you ask? It started with a simple idea: There are nearly 1.2 million registered Democrats in Colorado -- what if every single one of them gave just $5 a month to the Colorado Democratic Party (CDP)?
Answer: The CDP would be the best-funded state party in the country -- with zero dollars from corporate PACs and plenty for flipping red seats to blue!
Click the gif below to join the Elbow Bumpers Club!
---
Share the Dispatch
If you know someone interested in receiving our weekly newsletter, they can sign up here!